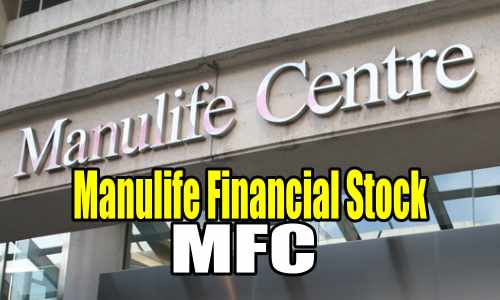 Building A Fortress Dividend Portfolio is exactly as its name implies. An investor is constructing a dividend portfolio that is built like a fortress to withstand any assault from markets or geopolitical events. While the job of building such a portfolio might seem daunting, leap options can go a long way to making the task safer and easier than most investors realize. They are in fact one of the key components I use to construct my own dividend portfolio of Canadian stocks.
For the FullyInformed Canada section I will be developing and maintaining a Canadian dividend fortress portfolio to show members how I construct it, how I maintain it and how I fortify it to withstand the foulest of conditions. This will be an ongoing series which any investor can follow and learn from. It does not require active investing and can be started at any age although naturally the younger the better as just like building a fortress itself, it takes time. Members can post questions to each article or email me directly. By following along the goal is for members to learn how to construct their own fortress dividend portfolio which they can enjoy and profit from.
The Case For Adding Manulife Stock
The first stock I am adding is Manulife Financial Stock. Last week Manulife Financial announced their biggest deal in a decade. Purchasing the Canadian assets of Standard Life expands their presence in Quebec and is the biggest deal since the company's stock was decimated in the bear market of 2008 to 2009. At one point in March 2009 Manulife's stock was trading below $9.50 and the company was forced to slash its dividend by 50%. This purchase signals that Manulife Financial has put the bear market collapse of their stock behind them  and will be attempting to expand at a normalized rate. The stock though has a long ways to go before it recovers to the highs of 2007 when it was trading above $44. With the stock still undervalued it allows an investor to take the advantage of adding Manulife Stock to their dividend portfolio now.
Manulife Stock Is Undervalued
Investors remain nervous when it comes to Manulife Stock. I have been trading it since the crash and at present levels I think the company is undervalued trading currently at just 10.4 times price to earnings whereas most of its peers trade at much higher values. Great West LifeCo Stock (GWO) is trading at 13.2 times price to earnings and Sun Life Financial Stock (SLF) is trading at 14.7 times price to earnings. Investor nervousness is keeping the company stock undervalued but that may soon change with continual earnings improvement. Even at 12 times price to earnings the stock is worth $25.30. I believe Manulife stock will reach $25.00 this fall or into winter for a 15% gain.
Understanding Core Dividend Stock Holdings
Investors often fail at building strong dividend portfolios because they do not understand the importance of planning out a strategy when it comes to commencing a dividend portfolio. Often they commit their capital at the worst possible time and fail to build protection into their investments. With buy and hold definitely a thing of the past, investors want to focus on building strong dividend portfolios
We all would love to have dividend portfolios churning out income to us and as we age, that income becomes even more important. To do that though we need to be aware that investing in stocks is among the most risky of investments. Stocks fluctuate widely over a period of years as any number of events from political to corporate will impact companies. The focus of this series if to show how to build a fortress dividend portfolio that will withstand just about any market gyration.
Using Leap Options For Building A Fortress Dividend Portfolio
Internal Stock and Option Trades Links
Put Selling Strategies For Members
Covered Calls Strategies For Members
Profit And Income Strategies Index
Stock and Option Strategies For Members
Stock And Option Trades Explained For Members
Ask A Question About A Trade You Are In