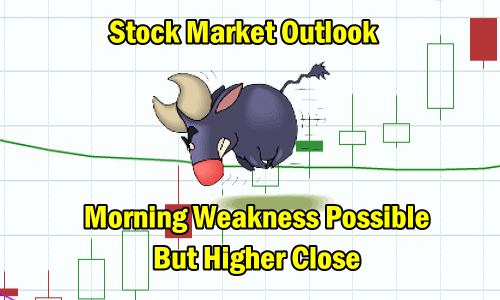 Wednesday saw investors jump into equities as the "risk-on" trade was back in style, the day after the mid-term elections were over and their uncertainty was now known.
---
Stock Market Outlook for Tomorrow – Thu Nov 8 2018 
There is no charge this evening due to time constraints.
The outlook is for stocks to dip lower in the morning but only briefly. Investors who are not in the rally will want to use any dip as a chance to get into stocks. Therefore any dip won't be very deep or last very long.
The close will see the S&P higher on Thursday but the index is now overbought so while Thursday's outlook is for a higher close, Friday could be more sideways or possibly even a slight negative close. We will know more on Friday's outlook, once Thursday's market closes.
---
Stock Market Outlook Archives