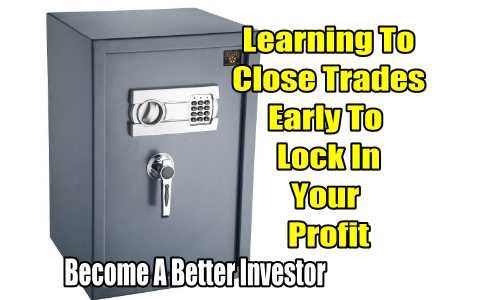 This past week, as with every week in the stock markets, a number of stocks collapsed from "unforeseen" events. Three stocks this past week that I traded in were United Health Group Stock (UNH), AT&T Stock (T) and Walgreens Boots Alliance Stock (WBA) which collapsed during the week.
Selling Options For Income
Selling options for income is all about earning a steady stream of small gains that add up to be a river of income. However when a stock collapses deeply, it can take a trade that was earnings a small amount of income and turn it into a disastrous capital outlay to close a trade that has suddenly become in-the-money.
While collapses in an individual stock is common with just about every stock at one time or another, there is spreadsheet tool for members designed to help time when to close a trade that may be at risk of a change in the underlying trend, whether up or down depending on whether the trade is selling call options or put options.
This article looks at the importance of closing trades early to lock in profits through the use of a specifically designed spreadsheet.
 The rest of this strategy article is for FullyInformed Members.

L

earning To Close Trades Early To Lock In Your Profit – Become A Better Investor





---
Disclaimer: There are risks involved in all investment strategies and investors can and do lose capital. Trade at your own risk.
Internal Stock and Option Trades Links
Put Selling Strategies For Members
Covered Calls Strategies For Members
Profit And Income Strategies Index
Stock and Option Strategies For Members
Stock And Option Trades Explained For Members
Ask A Question About A Trade You Are In