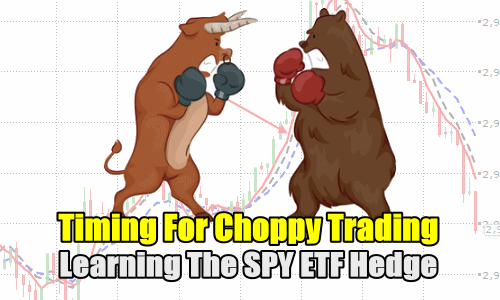 One of the more difficult aspects of using the SPY ETF Hedge strategy is during choppy trading where the index intraday moves up and down by just two or three points but erratically. This often perplexes investors on timing when to enter a trade.
This strategy article looks at the signals to watch to understand when to enter a trade and when to wait. It discusses how to know when to enter a trade profitable while also learning how to protect capital from potential loss.
Strategy Article for Members
This strategy article is for members. It is 1200 words in length and will require 5 pages if printed.
This Spy ETF strategy article is for FullyInformed Members.
---
Spy Put Options Internal Links
Review Prior SPY ETF Hedge Trade Summaries:
SPY ETF Hedge Strategy Trades Summary For 2016
Review 2013 Spy Put Options Trades
Review 2012 Spy Put Options Trades
Review 2011 Spy Put Options Trades
Review 2010 Spy Put Options Trades
SPY PUT Options Strategy Articles
Spy Put Options External Links
SPY PUT SPDR 500 ETF Fund Overview