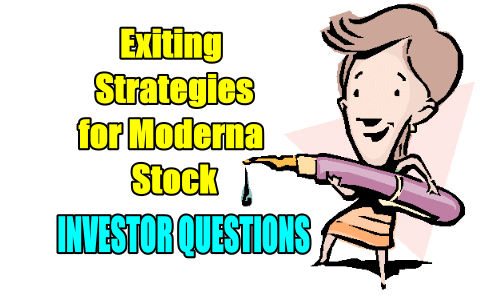 A recent email from an investor posed questions on how to exit trades in Moderna. The investor has a large profit in both positions.
The exiting strategies discussed in this article can be applied to any stock including Moderna Stock (MRNA).
The rest of this strategy article is for members.
Exiting Strategies For Moderna Stock – Investor Questions
---
Spy Put Options Internal Links
Review Prior SPY ETF Hedge Trade Summaries:
SPY ETF Hedge Strategy Trades Summary For 2016
Review 2013 Spy Put Options Trades
Review 2012 Spy Put Options Trades
Review 2011 Spy Put Options Trades
Review 2010 Spy Put Options Trades
SPY PUT Options Strategy Articles
Spy Put Options External Links
SPY PUT SPDR 500 ETF Fund Overview