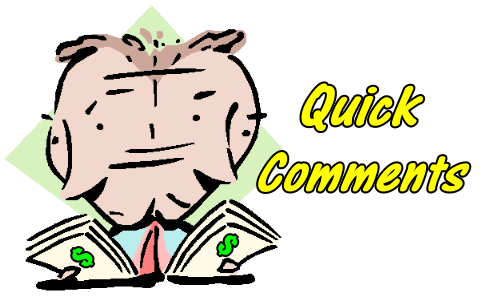 As members know, Yahoo Groups is making significant changes to its groups including no further uploading of files and no archiving of messages. In other words, it is just a group that can send and receive messages among members. Even with that Yahoo Groups continued to show poor delivery with numerous emails not being sent at all. The past several months have been rather brutal for group members but tonight, we worked and have begun the process of sending out invitations to members of the original Yahoo Group which was formed in May 14 2009.
If you don't want to wait for your invite, you can join now by using this link: Sign Up Now then scroll down the page to where you see the button JOIN THIS GROUP. You do not have to be a paid FullyInformed member to join this group. It will remain free to all investors although a large part of the focus is keeping investors up-to-date with articles on my website.
Make sure to whitelist the email address fullyinformed@groups.io to avoid emails being lost to spam.
As well, if you fail to receive emails, it is because either the emails being sent are going directly to your spam folder, or your email provider is bouncing the emails sent to you, back to groups.io.
If emails sent to you are bounced back or if you accidentally mark them as spam, you will not receive further emails and will have to go through joining the group again.
Part of the problem Yahoo had was with users not keeping their email addresses up-to-date. Literally millions of emails every day are bounced back to the Yahoo mail servers which is one of the reasons why they did not want to provide the service.
The final Yahoo Groups email was sent out tonight to all those who are members of the original Yahoo groups. There will be no further emails.
On the plus side, the new group has instant email delivery. As soon as I make a trade or post an article, an email will be sent to the group members. The speed may match the speed of Twitter. While investors who are using Twitter to stay in touch may find the service fast enough, you may still want to become members of the new group as insurance in case Twitter should experience technical issues.
There is a lot to like about the new FullyInformed Group and I hope investors after joining will get involved.
For members of the new Group, to post you simply send emails to fullyinformed@groups.io or reply to those emails you receive from the group. You also have access to the archive and any uploaded files.
This evening was spent working with technicians at groups.io to make the transfer as painless as possible.
Take care and hope to see you on the new FullyInformed Group.
My Best
Teddi Knight
---
Disclaimer: There are risks involved in all investment strategies and investors can and do lose capital. Trade at your own risk.
Internal Stock and Option Trades Links
Put Selling Strategies For Members
Covered Calls Strategies For Members
Profit And Income Strategies Index
Stock and Option Strategies For Members
Stock And Option Trades Explained For Members
Ask A Question About A Trade You Are In