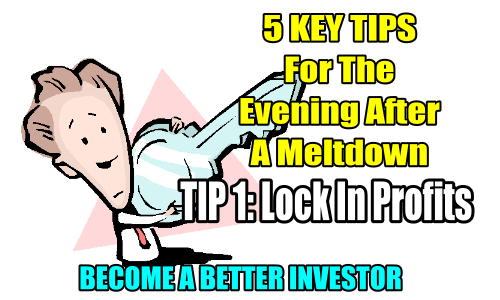 In a big down day as we experienced today, Oct 10 2018, it is often difficult for many investors to react. Instead stocks falls and investors stand back and wonder what they should do, if anything. When the carnage is finally over and the bell rings to end the day's pummeling, it's time to step back and view the various positions held and make some decisions.
Here are 5 key tips that I have used for decades to assist in handling a meltdown and get ready for the next several days.
The first tip is to lock in profits. Here's how I do just that.
This strategy article is for FullyInformed Members.
5 Key Tips For Market Meltdown – TIP 1: Lock In Profits – Become A Better Investor – Oct 10 2018
---
Disclaimer: There are risks involved in all investment strategies and investors can and do lose capital. Trade at your own risk.