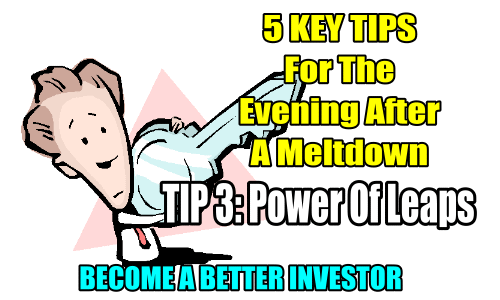 Tip number three can be quite advantageous in a downturn. Tips number three looks at using leap positions to repair trades as well as to earn income.
Tip 3 is another strategy I have used for decades. The tip includes a look at my Caterpillar Stock (CAT) trades in 2008 to 2009 in what was a vicious bear market which I sailed through thanks to strategies like this one. The power of leap options can be terrific for both protection of capital and earning income even in a bear market, let alone a correction.
This strategy article is for FullyInformed Members.
5 Key Tips For A Market Meltdown – TIP 3: Power Of Leaps – Become A Better Investor – Oct 10 2018
---
Disclaimer: There are risks involved in all investment strategies and investors can and do lose capital. Trade at your own risk.