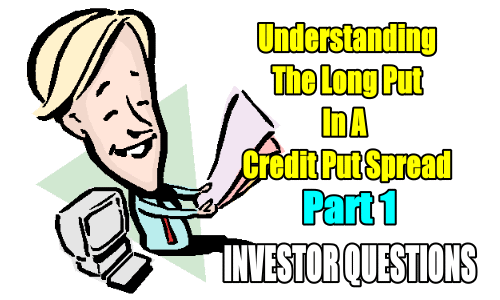 On the members only forums a member asked some questions as he tries to get a better understanding of the value of using a long put for credit put spreads versus naked put trades.
I was working on a longer article which will take a fair amount of time to complete. Instead I broke the questions down and over the next several weeks I will work through all the questions posed through a series of articles on this topic.
I have broken his questions into parts 1 to 5 so I can reference them in the upcoming series of articles. Here is Part 1 of this series.
  This strategy article is for FullyInformed members.
Understanding The Long Put In A Credit Put Spread Part 1 – Investor Questions
---
Disclaimer: There are risks involved in all investment strategies and investors can and do lose capital. Trade at your own risk. Please read the full disclaimer.