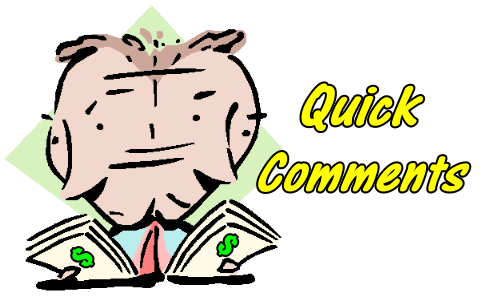 The unemployment number this morning surprised most analysts and investors. Many analysts had reduced their outlook down to just 50,000 (fifty thousand) new jobs. Instead job growth was 136,000 in September and August was bumped by 38,000 more jobs to 168,000. The consumer is doing fine and with unemployment at the lowest level in 50 years, this flies in the face of recession predictions.
The Fed Again
The market jumped on the news this morning, but shortly I am expecting the naysayers to point out that this probably means no Fed rate cut in October but maybe by year-end. The initial enthusiasm may give way and markets will dip again. Yesterday, Thu Oct 3 2019, analysts believed the ISM number would force the Fed to slash interest rates as soon as mid-October and the morning plunge was quickly bought as the outlook for a rate cut in October jumped to 90% of those surveyed within half an hour of the ISM report.
Negative Views Versus The Consumer
What we have is an environment of the media and analysts influencing the outlook to a negative view, when in fact the actual economics continue to defy their outlook. In their desire to be among the "first" to have predicted the next recession successfully, the media and many analysts take positive news and turn the "story" of that news, back around to meet their view.
For investors they should continue to look at actual numbers and in particular unemployment and the consumer and ignore the analysts and media viewpoints and especially their predictions. Low unemployment is not common in recessions.  Here is an article on how I use the unemployment numbers for a market timing system that is surprisingly reliable. This article is from 2012's slowdown.
Dips Continue To Provide Profits
For those of us who trade in stocks through selling options for income, these dips have continued to prove highly profitable. Staying with large cap stocks that have a proven track record of growing their balance sheets brings a higher level of protection than chasing those stocks that have questionable earnings growth or none at all.
For investors selling options for income and growing portfolios, the old mantra of "slow and steady" does indeed continue to win "the race" with my own portfolio which is primarily Put Selling with a handful of stock trades is up 48% so far this year.
Economists Are Rarely Right
Remember that few analysts and especially economists have been correct in their recession "calls" and even fewer in actually spotting the start of a bear market. A 2018 study by Prakash Loungani, an economist at the International Monetary Fund, reviewed 153 recessions in 63 countries between 1992 and 2014. He found that the majority were missed by economists in both public and private sectors.
Missing The 2008 Great Recession
One event, the financial crisis of 2008 was missed by almost every economist and analyst. Even the term "The Great Recession" was actually not used until the recession was nearing its end. In fact the recession of 2008 to 2009 was not declared a recession until almost a year into the recession.
Indeed in summer 2008 most economists and especially analysts were advising investors to get back into stocks as the slow period from 2007 to middle 2008 was seen as being at an end. These all clear "buy calls" were made just a month before the collapse of Lehman Brothers on Sep 15 2008.
This is a personal opinion article by Teddi Knight of FullyInformed.com
---
  Review All Quick Comments In Chronological Descending Order
---
Disclaimer: There are risks involved in all investment strategies and investors can and do lose capital. Trade at your own risk.
Internal Stock and Option Trades Links
Put Selling Strategies For Members
Covered Calls Strategies For Members
Profit And Income Strategies Index
Stock and Option Strategies For Members
Stock And Option Trades Explained For Members
Ask A Question About A Trade You Are In