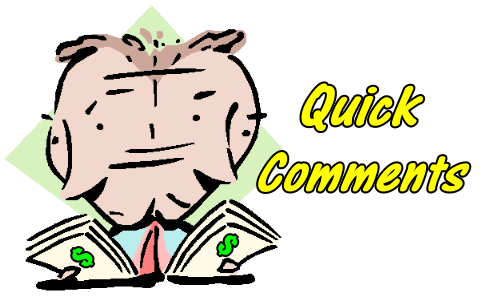 The sentiment has turned quite negative this morning thanks to two factors. The first is the quarter point cut was not enough for investors. A half point cut would have had more impact but then again, the media would have pointed to the half point cut as being indicative of "more problems" with the economy than first imagined. Remember the media is always biased on the downside. Whenever the media refers to down days they always pick the Dow because it has the "bigger" number to report. It doesn't have the same impact to tell investors that the S&P is down 22 points versus the Dow is down 350 points. Stay focused on making profits and not on the media.
The second is another 10% in the tariff war with China.
So is the world ending? No, this is an opportunity unfolding. Sell-offs build support levels and strength in stocks. It is what seasoned investors wait for as entry points.
The recent rally to new all-time highs caught investors on the sidelines and crying that they wanted a pullback. Now that there is a pullback, they are worried it will get only worse. That has always been the nature of investing. Pullbacks are caused by catalysts that are perceived as "bad" for the economy. This is why investors worry and the media feeds more worry. So instead of listening to the "doom and gloom" here are some ideas based on how I handle pullbacks and the advise I have given to just under 100 investors who emailed with concerns this morning. If I did not reply directly to you via email, please accept my apologies and read this article.
Morning Sell-off Strategies – Quick Comments for Fri Aug 2 2019
---
  Review All Quick Comments In Chronological Descending Order
---
Disclaimer: There are risks involved in all investment strategies and investors can and do lose capital. Trade at your own risk.
Internal Stock and Option Trades Links
Put Selling Strategies For Members
Covered Calls Strategies For Members
Profit And Income Strategies Index
Stock and Option Strategies For Members
Stock And Option Trades Explained For Members
Ask A Question About A Trade You Are In