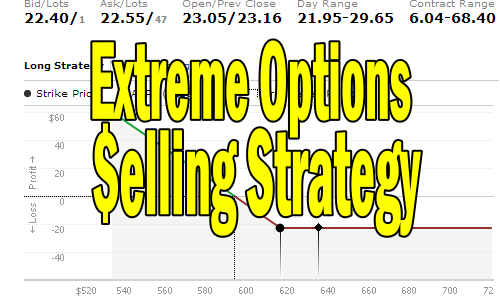 Apple stock continues its decline after word today of a strike possibly posing trouble for Apple supplies. But I do not think this is the real story behind the continuing decline in Apple Stock. Decent support in Apple Stock lies around the $580 level. Since the breakout in Apple Stock in early August 2012, there were numerous gaps up and lots of analysts pushing the stock once it got over $675.00. The pullback in Apple stock is not unprecedented and neither is the hype over the stock price going to the moon.
Apple Stock has seen pullbacks before and I am sure will see many more in the future. The question now is where is Apple stock headed and is there a trade available.
Apple Stock Chart
Below is the chart since June. On Friday Apple stock broke the 50 day moving average, which is never a good sign. I believe the stock may try to test the original breakout price. Here are some key aspects of Apple Stock chart at present.
The 10 day simple moving average has crossed over the 20 and 30 day exponential moving averages. The 20 day exponential moving average (EMA) must cross the 30 day exponential moving average (EMA) next before a short-term downtrend is confirmed. Then the 50 day simple moving average (SMA) must cross the 100 day moving average to confirm a medium term downtrend.
A. The Ultimate Oscillator shows Apple Stock is very oversold, but with a reading of 33.15 it is not extreme.
B. The fast Stochastic however is extremely oversold which could lead to a short-term bounce in the stock.
C. Momentum is strong to the downside.
Apple Stock Put Selling
I have received a lot of emails from investors wondering what I think about selling naked puts on Apple Stock. For investors not interested in owning Apple Stock I think selling puts is a poor choice. But for investors who want to own this stock, selling the Nov $600 put for $16.15 (Oct 8 price) puts an investor into the stock at $583.85 which is excellent support. As well there is a good chance that we could see further selling in the stock as October is well-known for its volatility. This would drive up the $600 put making it a good choice for those who want to wade into the stock naked. If the stock holds above $590.00, an investor can:
1) walk away with a bit of profit
2) roll into the next month and lower if they want
3) take assignments of the shares and sell  covered calls into January at support ($580.00)
Other Apple Stock Strategies
There are lots of other strategies that Apple Stock lends itself to. A straddle would be good, a put credit spread would be good.
Selling Options At Extremes Against Apple Stock
Personally I like the concept of selling options at the extreme fast stochastic readings and then closing them for profits when the stock bounces up or pulls back.
  The rest of this strategy article is for FullyInformed members.
The Extreme Options Selling Strategy
---
Disclaimer: There are risks involved in all investment strategies and investors can and do lose capital. Trade at your own risk. Please read the full disclaimer.