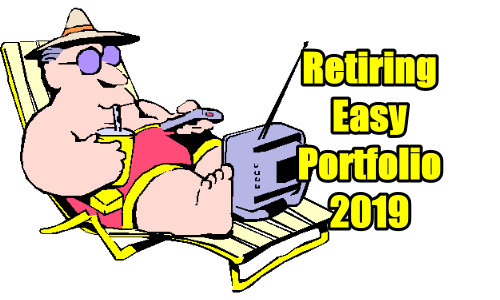 I really should be calling this the "Once A Week Trade Portfolio".
The last trade in the Retiring Easy Portfolio was on March 21 which will be closed either late today or more likely, sometime on Tuesday for a few pennies. This has been an excellent portfolio and terrific trade.
The best thing about this portfolio is, an investor could basically do one of these trades every week or every other week and forget about any additional trades for the week. One trade a week gives a senior a lot of time for leisure activities and yet it brings in huge gains.
I have received a lot of emails about this portfolio from investors of all ages who are using it to fund vacations, retirement homes, assisted living for their parents and home repairs and bills that would be difficult to pay for. I want to thank all those who have been emailing me. I have tried my best to reply with my thanks.
With the last trade about to be closed it is perfect for yet another trade in this retirement portfolio.
Disclaimer: This portfolio is designed for entertainment purposes only and not financial advice or a recommendation. It is designed to show that an investor could augment a pension through a handful of trades each month to live comfortably in retirement years.
  This Retiring Easy Portfolio Trade is for FullyInformed Members.
 

Retiring Easy Portfolio Trade Alerts for Apr 1 2019





---
---
Disclaimer: There are risks involved in all investment strategies and investors can and do lose capital. Trade at your own risk.
Related Articles: