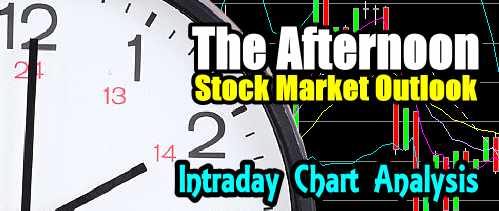 It didn't take much to get selling started this morning. Right from the outset investors sold off much of Friday's rally. We have though seen this picture before. A big rally after a series of strong down days is sold off. Meanwhile everything from the debt ceiling to infrastructure bills to typical Washington bickering is also consuming investors. Add that to the reports this week which include the important September jobs numbers on Friday. Then throw in the weekend Facebook interview which today is sending big and small tech stocks lower and the day is a perfect storm of "bad news".
Overall the market is actually handling the bad news well and continues to stay around the 100 day moving average. However the technical indicators for both the SPX and NASDAQ are flashing a number of further warnings and the 100 and 200 day moving averages are no longer rising. Next to the fall of stocks last October to the start of November 2020, this is now the worst pullback for stocks. More downside should be expected which means in spikes higher, buying $SPY put options and/or the SQQQ or SDOW may be trades worth considering.
Here are some afternoon stats and comments on where I think the indexes may be heading.
The VIX Index is higher at $24 but not as high as investors would expect.
Volume is about average but that could increase after 3:00 or at 3:30.
---
Afternoon Stats And Outlook
All indexes are falling sharply heading toward 2:00 PM.
New lows are at 120 and new highs are 138. Volume is 56% negative and 60% of the market is falling. The new highs though is indicating that the bulls are still around.
The NASDAQ is being pummeled however and that's what is sending the indexes lower. There are 229 new lows and just 100 new highs. That's a 2:1 ratio and it is impossible for the index to turn around today with numbers that poor.
69% of all volume is being traded to the downside and 66% of all stocks are falling.
The NASDAQ is definitely under siege again today.
The outlook is for a later bounce this afternoon but then more selling into the close. Watch for a plunge in the final half hour, similar to we are happy to what we witnessed last week for most days.
---
TSX Composite Index – Canadian Stock Market Outlook
The Canadian market is not nearly as poor as the bigger US Markets.  The TSX is clinging to 20,000 and it down 144 points into 2:00 PM.
Volume is up only slightly at 239 million shares traded. Normally the TSX should be around 330 million shares by 2:00 PM.
New highs and new lows are almost unchanged with 50 new highs and 52 new lows.
Up volume is 46% and 50% of all volume is moving lower. Bank stocks are down only slightly and I am setting up a few more Put Selling opportunities. Suncor (SU) is up not quite 2%.
The close will be negative but the TSX has a good chance of ending the day around 20,000.
---
List all intraday chart articles from most recent to oldest
---

Disclaimer: There are risks involved in all investment strategies and investors can and do lose capital. Trade at your own risk. Stocks, options and investing are risky and can result in considerable losses. None of the strategies, stocks or information discussed and presented are financial or trading advice or recommendations. Everything presented and discussed are the author's own trade ideas and opinions which the author may or may not enter into. The author assumes no liability for topics, ideas, errors, omissions, content and external links and trades done or not done. The author may or may not enter the trades mentioned. Some positions in mentioned stocks may already be held or are being adjusted.
Stay FullyInformed With Email Updates
Market Direction Internal Links
Profiting From Understanding Market Direction (Articles Index)
Understanding Short-Term Signals
Market Direction Portfolio Trades (Members)
Market Direction External Links
IWM ETF Russell 2000 Fund Info