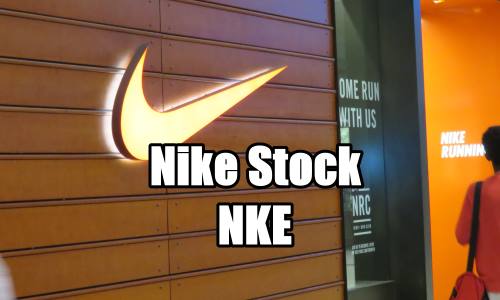 Some weaker than expected economic data weakened stocks this morning however Nike had its own problems as basketball star Zion Williamson was injured when his Nike shoe literally fell apart. This is not the first such wardrobe mishap for Nike and won't be the last, but it sent the stock lower this morning.
This left open some opportunities for more trades. Here is an analysis of Nike Stock ahead of its next earnings, due out on March 20 and with 4 trades entered this morning.
Nike Stock Chart – Double Top?
The stock has had trouble with the recent rally to $85 and a quick glance at the chart seems to point to a potential for a double top. This would suggest more weakness is coming to the stock ahead of its next earnings.
This could be a chance for more profit making opportunities in the stock. Indeed a number of analysts this morning indicated plans to buy shares if the Zion Williamson injury incident drops the stock.
Nike Stock Analysis and Trade Details
This article takes an in-depth look at the outlook for Nike Stock, potential trade areas I am considering and 4 trades that were entered this morning, taking advantage of today's weakness in the stock.
  This Nike Stock strategy article is for members.
---
---
Disclaimer: There are risks involved in all investment strategies and investors can and do lose capital. Trade at your own risk.