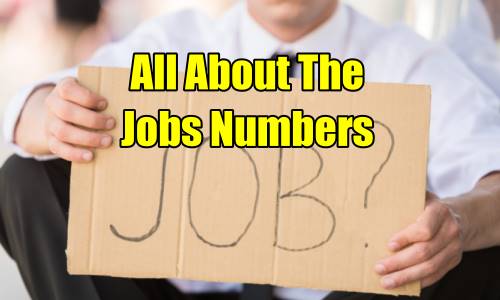 Today's unemployment numbers for April 2018 caught analysts by surprise as most had expected growth of 192,000 for the month and a drop in the jobless rate to 4%.
Instead 164,000 new jobs were added to the economy and the jobless rate fell to 3.9%, the lowest level since 2000. Most of the new jobs, 119,000 were from the service sector.
The jobless rate dropped more because of a decline in the number of people looking for work than due to the April numbers. The non-participation rate fell to 62.8% which is the lowest since January. The number of people out of the labor force was estimated to have jumped 410,000 to 95.74 million.
The closely watched average hourly earnings number rose by just 4 cents which is 2.6% annual. This is less than expected, but may still be enough to keep the Fed moving ahead with the interest rate increases for this year.
The question is whether there will be an interest rate increase in June, heading into the summer months or not until September. Either way another interest rate increase will assist in keeping a lid of markets making new highs over the spring and summer period.
Market Timing System Says Stay Invested
With April's unemployment numbers in, the market timing system I use, which is based on unemployment numbers, points to staying invested in equities even with the possibility of a Fed Rate Hike as early as June but warns that there is more chance of a move lower in equities than higher through the summer months.
Certainly the chance of the indexes, all making new highs is reduced following the April Jobs numbers. This is because as the economy continues to heat up the Federal Reserve is still moving toward what appears to be a target of 3% interest rates.
The market will stay volatile which is what drives up option premiums and makes for easier trades. For my methods, 2018 should continue to provide exceptional returns as long as safety of capital being used remains the focus of each and every investment decision made.
Internal Market Direction Links
Profiting From Understanding Market Direction (Articles Index)
Understanding Short-Term Signals
Market Direction Portfolio Ongoing Trades (Members only)