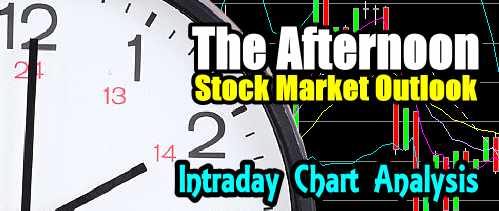 Today, Nov 22 2019 has been a day of tight trading ranges and lower volume considering it is a Friday and weekly options are expiring today.
S&P Intraday to 2:30 PM – Nov 22 2019
Looking at the intraday chart set for 5 minutes gives investors a clear look at the very tight trading range the index has been in. Only 12 points so far today as investors try to decide whether a trade deal will happen before the end of the year. The odds look poor at present and indeed many analysts believe the odds are even worse for 2020. Much of the early morning rally today was on the back of comments from President Trump that a deal could be sooner than everyone thinks. It's an old line that investors have heard many times before but it continues to be just enough to keep investors holding onto positions in the hope that there is a trade deal near and the index will push higher rewarding investors.
Afternoon Stats
To 2:30 volume is below average with New York having traded just 2 billion shares and the NASDAQ 1.2 billion. Both are below average for a Friday.
New Highs on New York are just 55 and New Lows are 31.
But issues advancing are well ahead at 60% of all stocks traded so the chance of a positive close is higher.
For The NASDAQ there are just 58 New Highs but 72 New Lows which is bearish.
But 58% of stocks are climbing which, so far today, is the best showing this week to 2:30 for the percentage of stocks climbing.
A higher close is also expected for the NASDAQ.
Bears Growling
Whenever indexes make new highs and then dip back and turn sideways, the bears come out. Yesterday and today though have seen unprecedented comments from the bears with dire warnings for the end of this year. As well some of the earlier bears from the start of November have changed to January and February of 2020 as being the months when investors should prepare for a plunge. Bears have numbers as high as 30% for a coming correction.
No one has been accurate in predicting bear markets. Most bear markets have been underway before analysts spotted them and often they are coming to an end when the bears are calling for these markets to fall still further. At some point bears will be right but since the last big bad bear of 2008 to 2010 they have been wrong. Yet every move higher in the index still brings out the bears. The chance their right this time, especially for a bear market by year-end is probably about as accurate as it was last year or the year before or the year before that or…….
Stocks Being Watched
A number of stocks being watched to close out the day include Johnson and Johnson Stock (JNJ) which is rising toward the $140 level. At present it is back to highs not seen since the summer. Walt Disney Stock (DIS) is pushing back to its most recent all-time highs and looks strong again today. W W Grainger Stock (GWW) is up $7 today as it tries to recover the all-time high from Nov 11 when it looked like the stock might break through the $330 valuation, but failed.
Nucor has been struggling to break its pattern of lower highs. Today the stock is again trying to push higher and is up 2% but overall it continues to look poor on a yearly basis. Higher lows though are present but $60 seems a long way off.
Western Digital Stock (WDC) continues to languish after making a new high the stock tried to comeback this fall, failed and has dropped dramatically. It is now below the important $50 support level. Next support is actually all the way down at $36.
3M Company Stock (MMM) is another stock that just can't get anything going. The company is definitely having trouble with its bottom line and the $160 support level looks like it will be revisited yet again.
A bright spot today has been financial stocks. I have been watching the bank stocks all day today looking for any entry points. The last trades in Bank Of America Stock (BAC) are sure looking good from just earlier this week!
Tesla Stock is down big today, allowing me to setup another Tesla trade. I just set up a trade mid-week if members recall. That trade is already churning out profits.
The Close
For the close today we should see a positive close as investors are hopefully that next week will see further "positive" news on the trade front with China. I am not holding my breath.
---
List all intraday chart articles from most recent to oldest
---

Disclaimer: There are risks involved in all investment strategies and investors can and do lose capital. Trade at your own risk. Stocks, options and investing are risky and can result in considerable losses. None of the strategies, stocks or information discussed and presented are financial or trading advice or recommendations. Everything presented and discussed are the author's own trade ideas and opinions which the author may or may not enter into. The author assumes no liability for topics, ideas, errors, omissions, content and external links and trades done or not done. The author may or may not enter the trades mentioned. Some positions in mentioned stocks may already be held or are being adjusted.
Stay FullyInformed With Email Updates
Market Direction Internal Links
Profiting From Understanding Market Direction (Articles Index)
Understanding Short-Term Signals
Market Direction Portfolio Trades (Members)
Market Direction External Links
IWM ETF Russell 2000 Fund Info