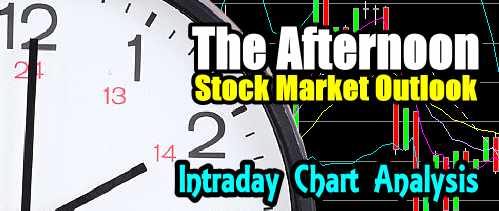 Following the September jobs report, it is obvious the recovery still will be months and that gives room for the Fed's strategy to "go-slow" to work out. The market choppiness today is not unexpected. Investors were positioned for the market to climb after the September jobs numbers. When that failed, they didn't want to "get out" but they also didn't want to risk fresh capital into stocks. That means the index would trade in choppy fashion.
The individual stats on the markets into the mid-afternoon today still suggest that we may have seen the bottom, on Wednesday of the current week.
Afternoon Stats And Outlook
All indexes are weaker to flat but we could see the S&P rally inn the final hour or half hour today to turn positive. Losses are small heading into the afternoon.
New York / S&P
The S&P is down just a couple of points.
New lows are at just 67 while new highs are 151.
Up volume is 61% of all trades but 49% of all stocks are falling.
NASDAQ 
The NASDAQ is not as strong with 94 new 52 week highs but 116 new lows.
51% of volume is being traded lower with 47% being traded higher. Only 39% of all stocks are rising, which is too low to turn the index positive at present.
TSX Composite Index – Canadian Stock Market Outlook
For investors who follow the Canadian stock market, volume is terrible at just 200 million shares traded to 2:00 PM which is well below average. 66% of all volume is being traded to the upside which is better but only 37% of stocks are rising. This shows that many investors are buying the same stocks, those that are rising.
New highs are up to 69 while new lows are at 55. This index is a bit more bullish today.
The TSX should close positive today.
---
List all intraday chart articles from most recent to oldest
---

Disclaimer: There are risks involved in all investment strategies and investors can and do lose capital. Trade at your own risk. Stocks, options and investing are risky and can result in considerable losses. None of the strategies, stocks or information discussed and presented are financial or trading advice or recommendations. Everything presented and discussed are the author's own trade ideas and opinions which the author may or may not enter into. The author assumes no liability for topics, ideas, errors, omissions, content and external links and trades done or not done. The author may or may not enter the trades mentioned. Some positions in mentioned stocks may already be held or are being adjusted.
Stay FullyInformed With Email Updates
Market Direction Internal Links
Profiting From Understanding Market Direction (Articles Index)
Understanding Short-Term Signals
Market Direction Portfolio Trades (Members)
Market Direction External Links
IWM ETF Russell 2000 Fund Info