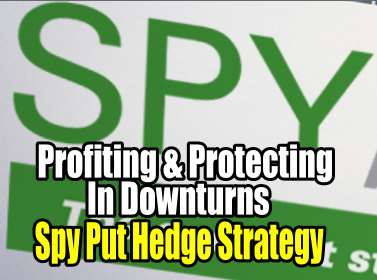 Over the past few days I have been discussing the Spy Put Hedge Strategy.
This strategy uses weakness, dips, pullbacks and corrections to profit through trading in the SPY ETF.
This article outlines the guidelines being used on Tuesday Jan 10 2017, and the outlook I am anticipating for this week and into the inauguration and immediate aftermath.
Spy ETF Strategy Article – Put Trade Guidelines for Tuesday Jan 10 2017
These types of trades are for active investors with experience in trading in volatile markets. Losses can be large for the less experienced.
 This article outlines various trade guidelines for the next few days on the S&P through using the SPY ETF, focusing on put options which I am anticipating may develop. This article is for FullyInformed Members.
---
Spy Put Options Internal Links
Review 2013 Spy Put Options Trades
Review 2012 Spy Put Options Trades
Review 2011 Spy Put Options Trades
Review 2010 Spy Put Options Trades
SPY PUT Options Strategy Articles
Spy Put Options External Links
SPY PUT SPDR 500 ETF Fund Overview