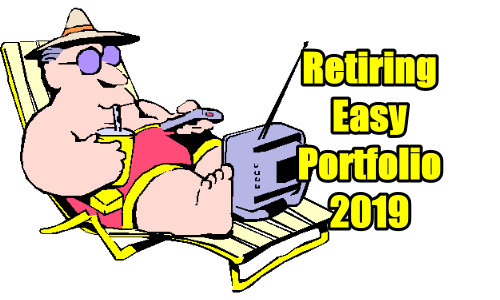 This is the fifth trade for May 2020 in the Retiring Easy Portfolio. The last trade was May 13 2020 which ended May 19. I am hoping for two more trades this month which will really boost the income earned in May for this portfolio.
I thought today being the final trading day before the long weekend would be great. This way an investor makes some spending money for the long weekend or for those who are planning on buying the Memorial Day Membership Special, they can use the profit from this trade to pay for a membership and still have some of the profit left over. (LOL)
The portfolio is designed to augment retirement income. As such it was prudent to place the portfolio on hold until the bear market gyrations slowed and there were signs of the sell-off stabilizing. Last trade in this portfolio was May 6.
Remember that I close trades early and keep the capital working hard to boost the return.
As explained at the start of this year, I will be increasing the number of trades being done in this portfolio in 2020 as more capital is available from the profits made in 2019.
  This Retiring Easy Portfolio Trade is for FullyInformed Members.
 

Retiring Easy Portfolio Trade Alerts for May 22 2020





---
---
Disclaimer: There are risks involved in all investment strategies and investors can and do lose capital. You always trade at your own risk. The Retiring Easy Portfolio is designed for entertainment purposes only and not financial advice or a recommendation. It is designed to study whether an investor could augment a pension through a handful of trades each month to live comfortably in retirement years. Remember there are risks involved in every trade. Trade only within your level of expertise and comfort zone. Read the full disclaimer.
Related Articles:

This PDF article is 52 pages in length. These 4 strategies look at a covered call strategy, a stock trading strategy, a put selling strategy
....... Read More