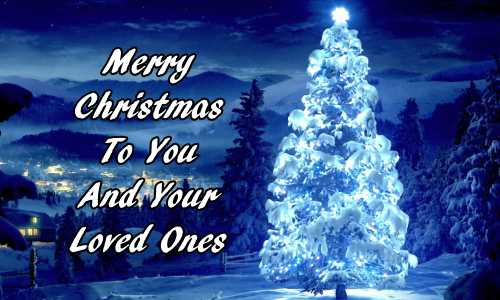 2016 was certainly a memorable year. Much of the year the stock markets were flat. The election of a new President and the resurgence of the Republicans in both Houses sent the stock market roaring to its best rally in years.
With the arrival of Christmas there is just one week left before the start of a new year.
This year Christmas falls on a Sunday, which for me makes this holiday extra special. I have always enjoyed when Christmas Day falls on a Sunday. With Christmas falling on a Sunday is always seems to give me an extra moment to remember the real reason for Christmas, its true meaning and significance.
Christmas is a wonderful time of year when we get a break from the busy schedule of every day lives, lives that each year seem busier than the year before.
In our world filled with social media, smartphones, smart TVs, tablets, laptops and desktop computers it seems most of us are more connected than ever before and yet at many times this media can make us feel more disconnected with what matters most in our lives.
Christmas is that time when we can reconnect with family and friends. We can take a step back from our busy lives and fondly recall past Christmases and contemplate what is truly important in our lives – loved ones, family and friends.
My best wishes to all investors for a very Merry Christmas. May your holiday be filled with love, laughter, fond memories and new ones.
Enjoy your Christmas and may God bless you and keep you and your loved ones safe, happy and healthy.
A Very Merry Christmas!
Teddi Knight
FullyInformed.com
Stay FullyInformed With Email Updates
Market Direction Internal Links
Profiting From Understanding Market Direction (Articles Index)
Understanding Short-Term Signals
Market Direction Portfolio Trades (Members)
Market Direction External Links
IWM ETF Russell 2000 Fund Info